Unhealthy Diets Increase Genetic Predisposition to Obesity, Study Claims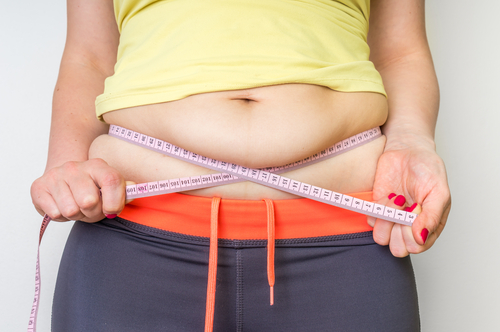 People who carry genetic variants that predispose them to obesity are more susceptible to increases in body weight and waist circumference when eating a western diet — e.g., sweetened beverages and fast foods.
These genetic variants, however, had no effect on body fat among people eating healthy diets.
The study with those findings, "Dietary patterns modify the association between FTO genetic variations and changes in obesity phenotypes," was published in the British Journal of Nutrition.
Obesity is considered a worldwide epidemic; that's why it is imperative that new strategies are developed to prevent the condition. To do so, researchers need to carefully evaluate factors that contribute to obesity, including both genetic and environmental factors, study authors explained.
It is well-known that changes in dietary patterns are critical to prevent obesity. However, the success of changing diets may be affected by certain genetic factors that make it easier or more difficult to lose weight. Essentially, the presence of certain genes or occurrence of specific gene mutations can affect how well your body responds to changes in diet, causing you to lose weight faster or slower than other people.
"Understanding the interactions between genetic background and nutritional factors could be helpful in developing a cost-effective strategy for the prevention of obesity," researchers wrote.
One of the most common genetic risk factors contributing to obesity are small changes in the DNA sequence that encodes the fat mass and the obesity-associated gene, or FTO.
Only a few studies have explored the relationship between the FTO gene and nutrient intake in relation to obesity, and none of them have examined the effect of dietary patterns in association with genetic variants (also called polymorphisms) of this gene.
Iranian researchers set out to evaluate the relationship between different dietary patterns and changes in body mass index (BMI) and waist circumference according to the different FTO polymorphisms.
The study included 4,292 adults from the Tehran Lipid and Glucose Study who were followed for an average of 3.6 years. Data regarding dietary patterns were collected using a semi-quantitative food frequency questionnaire, and diet was classified as a healthy diet (composed of items such as fruits and vegetables) and the western diet (composed of items such as soft drinks, fast foods, sweets, red meats, and salty snacks).
The team evaluated DNA samples from all participants for the presence of six specific polymorphisms in the FTO gene, identified as rs1421085, rs1121980, rs17817449, rs8050136, rs9939973, and rs3751812.
As expected, participants with a higher adherence to the western diet were the ones with greater BMI and waist circumference increments throughout time, while the contrary was seen for patients more adherent to a healthy diet.
However, while FTO polymorphisms had no impact on the association between energy intake and BMI in people eating healthy diets, BMI changes were two-fold higher among people on western diets and carrying certain FTO genetic variants — rs1121980, rs1421085, rs8050136, rs1781799, and rs3751812.
Moreover, the rs1121980 and rs3751812 polymorphisms also contributed to  bigger waist circumference in people eating western diets.
"These results suggest that adults with higher genetic predisposition to obesity are more susceptible to the harmful effects of adherence to the [western dietary pattern]," researchers wrote.
The findings "support dietary recommendations to reduce consumption of unhealthy dietary pattern including sweetened beverages, sweets, high fat red meats, solid fats, refined grains, fast foods, salty snacks, and high fat dairy products for prevention of obesity, namely in subjects with more genetic predisposition to obesity," they concluded.