Rare Genetic Variants May Drive Obesity in Children, Study Suggests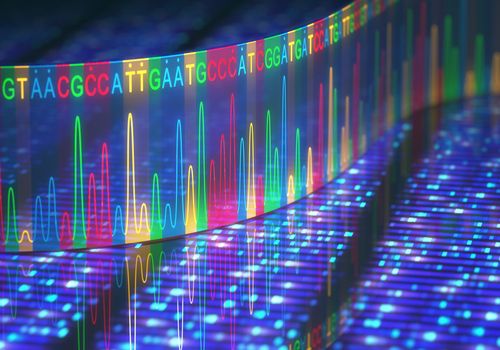 Children with early-onset obesity have a higher burden of rare genetic variants involved in obesity than controls, suggesting that genomic analysis may improve individualized follow-ups and genetic counseling to families.
The study, "Heterozygous rare genetic variants in non-syndromic early-onset obesity," was published in the International Journal of Obesity.
Obesity is heritable in about 50% to 75% of cases. A small percentage of obesity cases are associated with additional disorders — mental disability, abnormal body structure, and organ-specific developmental abnormalities, a condition known as syndromic obesity.
In the majority of the cases, however, obesity appears alone and is linked with variants in several genes. Severe cases where obesity develops early in life are likely caused by genetic variants in multiple genes.
Identifying these variants is important for proper follow-up, genetic counseling to family members, and to develop new therapeutic approaches for genetic obesity.
A team of Spanish researchers analyzed the genome of 463 patients with non-syndromic severe early-onset obesity – defined as a body-mass index Z-score above three before turning 3 — and of 480 controls with normal weight.
They focused on rare single nucleotide variants in 15 obesity candidate genes, including the LEP, LEPR, MC3R, MC4R, PCSK1, NTRK2, and SIM1 genes — known to cause obesity by themselves — and the BDNF, FTO, NEGR1, GHSR, ADRB3, PPARG, PCSK2, and TMEM18A genes — identified in multigenic obesity.
Genetic variants likely or known to be involved in obesity were found in 23 patients (5%) and 8 controls, being nearly three times more common in obese patients. Most of these variants were found in one patient only, but some were present in two or more patients.
In the group of severe early-onset obesity patients, 17 patients carried rare single nucleotide variants in seven of the 15 genes (BDNF, FTO, MC3R, MC4R, NEGR1, PPARG, and SIM1), while these were absent in all controls.
All of the variants identified affected only one of the two alleles that compose a gene — meaning they had been inherited from one parent but not the other — and no individual carried more than one variant.
Researchers then confirmed these findings by analyzing the genome of 293 unrelated patients with early-onset obesity from the Viva la Familia (VLF) study, which included obese subjects ages 4–9 from Hispanic families in Houston.
They found that obese children in this study also had a high frequency of rare genetic variants associated with obesity, particularly those overrepresented in severe early-onset obesity – 5.4% versus 0.8% in controls.
Overall, these results support the involvement of single nucleotide variants in non-syndromic severe early-onset obesity cases, which may help "identify patients who might benefit from targeted therapeutic intervention," the study concluded.