Rapid Weight Gain in Bardet-Biedl Children Sustained in Adolescence, Study Finds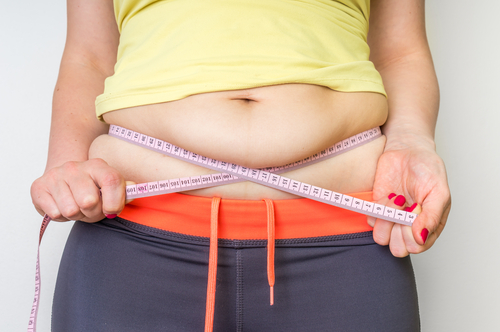 Despite a healthy birth weight, most children with Bardet‐Biedl syndrome (BBS) experience rapid weight gain in the first years of life that is sustained through adolescence, a study reported. 
These findings support the need for early recognition of the genetic disorder, and for the use of therapies to manage weight in young patients with BBS, the scientists said.
The study, "Bardet‐Biedl syndrome: Weight patterns and genetics in a rare obesity syndrome," was published in the journal Pediatric Obesity. 
Childhood obesity is a hallmark of BBS, a rare condition affecting cilia — the finger-like projections which extend from the surface of many cell types and play a role in cell movement, signaling pathways, and sensory perception. 
At least 14 different genes are associated with Bardet-Biedl, but almost half of all cases are caused by mutations in the BBS1 and BBS10 genes, which provide instructions for making proteins found in many types of cells. 
Most people with BBS have some level of excess body weight by adulthood. However, weight gain patterns in children and adolescents remain unclear. 
Now, researchers at the Marshfield Clinic Research Institute, in Wisconsin, "used a natural history registry to explore the prevalence of overweight and obesity in the largest known international pediatric BBS cohort," they wrote.
The study's participants were part of the Clinical Registry Investigating Bardet‐Biedl Syndrome (CRIBBS), an international database (NCT02329210) designed to monitor health outcomes in people with BBS. Notably, CRIBBS is currently enrolling participants. More information can be found here.
This analysis included 453 weight and length measurements in 119 toddlers younger than 2, as well as weight and height measurements in 509 participants ages 2 and older. 
Weight at birth was available for 510 participants, with 449 births (88%) occurring between 37 and 42 weeks of gestation. (The average length of pregnancy is 40 weeks.) Median birth weight was 3.5 kg (7.7 lbs), and 84% of newborns had normal weights (under 4 kg or 8.8 lbs). 
Using the World Health Organization Child Growth Standards, 22.7% of toddlers younger than 2 were obese, and 32.8% were overweight. In contrast, 60.2% of children ages 2 to 5 were obese, and 18.4% were overweight.
"This very early onset of obesity observed in BBS children [less than] 6 years old is atypical of childhood obesity and should raise consideration of diagnostic screening for BBS and other rare obesity syndromes," the scientists wrote. 
Calculation of body-mass-index or BMI — a measure of body fat based on height and weight — in children takes into account age (years and months), height, and weight, and has different standards for boys and girls. Also, children younger than 5 differ from those between ages 5 and 19, in that they are compared to the median BMI of normal weight children in their respective age ranges. Notably, in adults, being overweight means having a BMI not less than 25 kg/m2, while being obese means a BMI of at least 30 kg/m2.
Among the results of this study was a finding that the heights of children younger than age 12 were above average. No significant differences were seen between girls and boys until age 12. In contrast, once the participants were between ages 12 and 19, the boys were significantly taller than the girls.
BMI was above average for all age groups. The highest BMI was found among children between ages 2 and 5. Girls ages 12-to-19 weighed significantly more than boys of the same age range.
A total of 144 of the study's participants carried mutations in both copies of the BBS1 gene, while 86 had mutations in BBS10. Children with BBS10 mutations who were ages 2-to-5 and 6-to-11 had higher BMI than those with alterations in BBS1.
Finally, the researchers compared patients with two or more disease-causing mutations. Significant differences were found within each age group in children 2 years and older.
In participants ages 2-to-5, the lowest BMI was found in those with two missense mutations — a change in one of the DNA building blocks that results in a different amino acid. Of note, amino acids are organic compounds that combine to form proteins; together they are the building blocks of cells.
In contrast, higher BMI values were found in those children with at least one mutation that led to an entirely non-functional protein (loss-of-function or LOF). 
"Our results show that individuals with LOF variants have more severe obesity than individuals with missense variants," the researchers wrote.
"BBS growth patterns appear to be characterized by appropriate gestational length and weight, followed by disproportionate weight gain with rapid onset of overweight or obesity in early childhood and persisting through adolescence," they wrote. 
"Our findings support the importance of exploring effective obesity therapies in individuals with BBS during early childhood," the team concluded.