Genes Linked to Athletic Strength Help Assess Obesity Risk in Children, Study Finds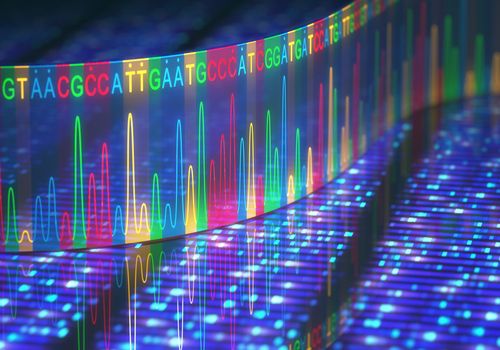 Two genes whose mutations are associated with athletic endurance may help determine the risks of severe obesity in children, a Brazilian study revealed. 
Titled "Combination of ACTN3 R577X and ACE I/D polymorphisms as a tool for prediction of obesity risk in children," the study was published in the International Journal of Obesity. 
Previous studies have linked changes in two specific genes to athletic strength and endurance.
In particular, the ACTN3 gene carries the instructions for a protein called alpha-actinin-3, which is essential for muscle function. A variation in this gene — a polymorphism known as R577X — has been associated with elite endurance athletes. Of note, polymorphisms involve one of two or more variants of a particular DNA sequence.
The ACE gene codes for a protein called angiotensin-converting enzyme, which plays a crucial role in regulating blood pressure and electrolyte levels in the blood. Here, the genetic variation is either an insertion (I) or deletion (D) of DNA. Such changes in ACE also have been associated with enhanced physical performance.
These findings led investigators at the Federal University of Pelotas, in Southern Brazil, to wonder if lacking these variants influences the predisposition to obesity in schoolchildren.
"We hypothesized that polymorphisms in genes associated with athletic outcome may contribute to the [multigene] predisposition to obesity," the researchers wrote. 
To find out, a total of 514 children — 281 girls and 233 boys, ages 4 to 13 — underwent a physical examination to measure height and weight. Nutritional status, as defined by body mass index (BMI), was assessed in a subset of 461 participants. Each child was then designated as underweight, normal weight, overweight, obese, or severely obese. 
The results showed that 36 children (7.8%) were severely obese, 73 (15.8%) were obese, and 78 (16.9%) were overweight. Just over half of the children — 256 or 57.6% — were considered normal weight, while nine (1.9%) children were underweight. The highest rate of overweight and obesity was seen in the 7-to-9 age range.
A cheek swab was done to collect cells for DNA analysis. In all, 433 samples were analyzed for the ACE gene and 400 samples for the ACTN3 gene.  
The DNA analysis revealed that, for ACE, 52.5% of children carried the DD pattern of gene copies (one from each parent), 30.8% had a mixed ID pattern, and 16.7% carried the II pattern. For the ACTN3 gene, 38.8% carried the RR variant, 40.2% had a mix of R and X (RX), and 21% were XX. 
The difference in the frequency of the ACTN3 X variants was associated with the inclusion of children of African descent who had an X frequency of 26%, while the rest of the area was mainly of Portuguese ethnicity, showing an X frequency of 43%.
Of the 30 children deemed severely obese, 27 (90%) carried none, one, or two of the four variants associated with athletic endurance. Only one child classified as severely obese had both ACE II and ACTN3 XX variants. In addition, 12 children (40%) carried none of these two variants. 
A statistical analysis found that the combination of the gene profile with the sex of the child influenced BMI. No additional links to BMI were found when the genetic variants were analyzed separately. 
"Our data suggest that the combined analysis of ACTN3 R577X and ACE I/D polymorphisms may serve as a predictor for the risk of severe obesity in children," the scientists wrote. 
"These data can contribute to a better understanding of the relationship between these polymorphisms and the bodyweight development of school-age children," they added.